Can there be a more clouded and yet exciting business to get into?  For the common investor this is probably not the first choice, but we are going to show you how investing in travel hotspots can be incredibly rewarding.
The trouble is finding the right place at the right time to invest your interests. You need a niche for your business focus. One that works for you.
You could be an independent travel agent, working from your own home office. You could be an investor in timeshare units, or better still an owner of a rentable property in a hotspot location.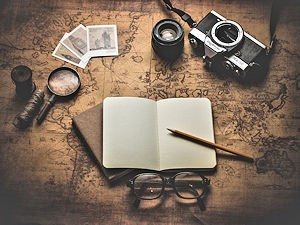 The benefit here is that in many locations there are good rental management companies that will take care of your bookings, making sure the units are rental ready etc.  And you do not even have to be there.  Just visit when you want to take your 2 weeks vacation every once in awhile.
Locations to Consider
The best locations are not always the most dazzling, infact just the opposite. You want a location that has appeal, charm and the right mix of vacation intrigue, but that has not been inflated by a ripe tourist explosion yet. Warm and beautiful locations that have appeal year round are great and if you can get one that has western world ties, this is also a plus.
For instance the Caribbean has many islands that appeal. Warm crystal blue water, world-renown snorkeling and scuba diving and many islands are US dollar based. But many are already inflated. There are however some great pics like the Dutch Antilles for example. Bonaire is one of these islands with beautiful beach front properties and world class snorkeling. Infact, it has been labeled number 1 for the beauty of the reefs surrounding the island. There are villa's that can be purchased and then rented. True Bonaire Resorts similar to this that are little hamlets on the beach, using US currency and set in beautiful locations. The Hamlet villa linked here is a vacation resort that is managed remotely by a rental/booking company hired by the owners.
More options for Bonaire specifically can be viewed at bonairehomes
Commitment Level
Determining how deep and invested you want to go is completely dependent on comfort levels and financial math determinations. A rule of thumb is 10% for rental properties. Ie if you can determine a good estimate on rental income over a 1 year timeframe then divide that by the purchase price you should get a result of 10% or more.  With vacation homes you have to factor in extra costs like management fees, repairs in a foreign location, cleaning costs etc. If the 10% rule is not met, then eliminate that property as an option.
A good financial advisor can give you more advice and perhaps some connections to follow for tax considerations etc.
When done correctly, the result is a vacation home that pays dividends that you will love visiting and profiting from for the long haul. Since it is real estate, the investment is relatively solid and conservative because of the asset.
Travel  Investment Summary
Think outside the box. Look at beautiful vacation-worthy locations that are not in an inflated prime tourist location but in growing and sustainable areas. Make sure your numbers work for you. Enjoy!